HEY LOOK WHAT I'M FINALLY FINISHING!!11 IN NOVEMBER.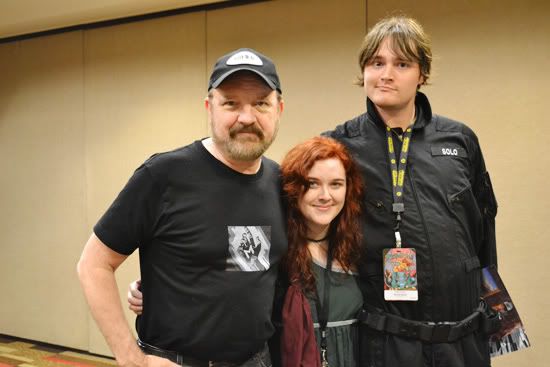 There's lololol a post-getting-massively-rained on Jacen and Tenel Ka (we look so much more coherent in the photoshoot pictures, haha) meeting JIM BEAVER OKAY. He is amazing and Natalie is amazing for making me go talk to him and get his autograph - she is also awesome for getting me a hug from Misha Collins since I am a chicken shit. ILU NATALIE. XD

P.S. NATE. WHAT IS THAT EXPRESSION???
This is mostly gonna be photos since my brain is lame and everything always runs together after a week, buhhhh.
( Monday, September 5 and Tuesday, September 6 - DAT EMPTY WALKWAY?!?!? Also, Star Wars crack... naturally. )
Next will be the post will all the links to the other recaps in it, along with the tentative 2012 costume lineup, lololol. 287 DAYS, PEOPLE! XDDD