tenel_ka
HEY LOOK WHAT I'M FINALLY FINISHING!!11 IN NOVEMBER.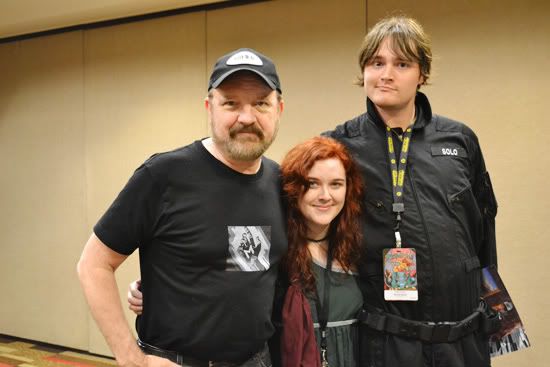 There's lololol a post-getting-massively-rained on Jacen and Tenel Ka (we look so much more coherent in the photoshoot pictures, haha) meeting JIM BEAVER OKAY. He is amazing and Natalie is amazing for making me go talk to him and get his autograph - she is also awesome for getting me a hug from Misha Collins since I am a chicken shit. ILU NATALIE. XD

P.S. NATE. WHAT IS THAT EXPRESSION???
This is mostly gonna be photos since my brain is lame and everything always runs together after a week, buhhhh.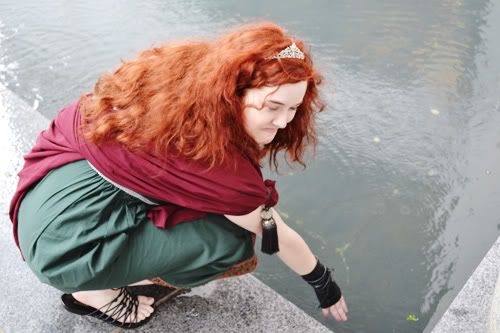 So uh... lololololokay. I was wearing my black leather gloves with this outfit and as we were standing out there in the wind and rain with Mike from Emerald Coast Cosplay who was taking photos of our small Star Wars group we had on Monday... these gloves got a little wet and the black started
running
. So my hands were covered in black glove leavings and I had to put my hands in this fountain/water fixture/thing to clean them. THERE GOES TENEL KA, CLEANING HER DIRTY SELF IN THE FOUNTAINS AT THE PALACE AGAIN, you know, the usual.
A photo Mike was taking, haha~ Jaina (Kayli) freaking out at Ben (Kayla) hitting on Vestara (Nic) while Jacen (Nate) is like YEAAAAAAAH BUDDY!!1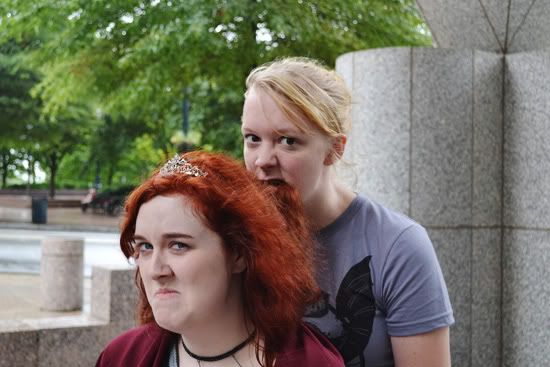 KYLE! EATING MY HAIR. <3333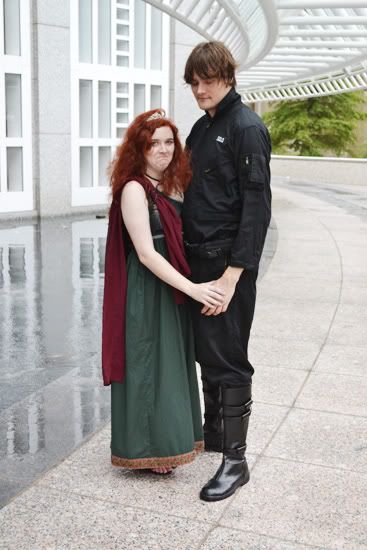 what is this i don't even
We will take a break from my camera to move to Mike's! Thanks to Mike for taking these shots of us on Monday morning~! It was so much fun and they came out so damn awesome. Plus everyone looked kickass. <333 I miss you guys. D: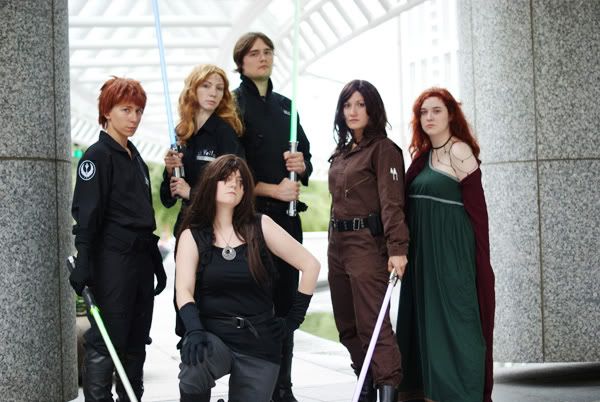 Ben, Ves, Tahiri, Jacen, Jaina and Tenel Ka! TYRING TO HIDE MY ARM IN MY CURTAIN. But at least you can see that damn shoulder thing I made. XD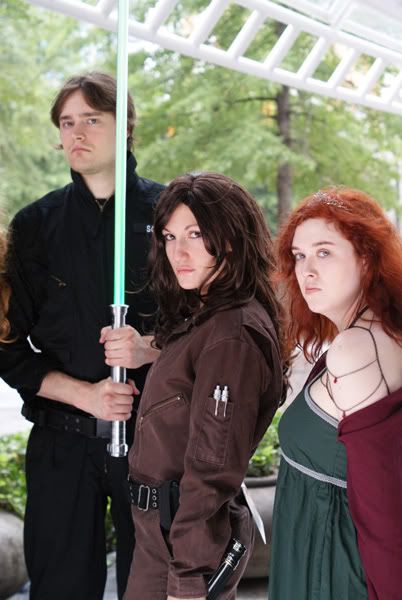 SHOULDER THING. Also Kayli and Nate look B.A.
YEP.
LET'S TAKE A CLOSER LOOK AT THAT. can i just-- <33333
THIS PHOTO! MY BB

blood_sorbet
~ <3333
Kayla being smarmy Ben is a win. XD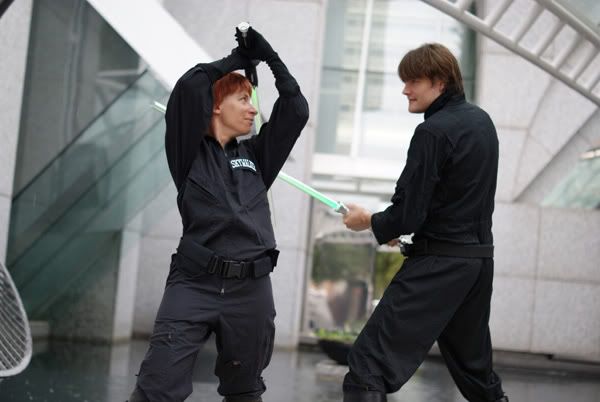 And her expression = best. I wish I knew the context, lololol.
HAPPY TWINS! :333
Here's the photo I posted above that was being taken. So awesome, haha~ And Nic's expression, "YEEAAHHHH BEN HAYYYYY." <3333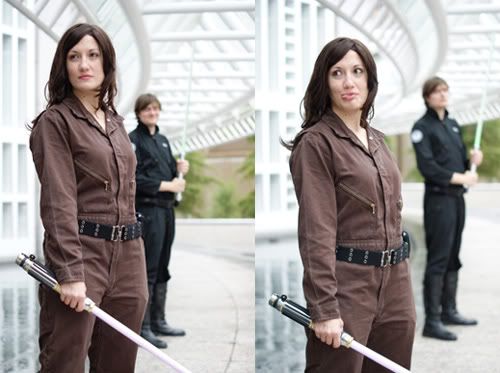 This is great - BOTH OF YOU KEEP A STRAIGHT FACE AT ONCE SOLO BRATS.
We'll fight later okay
There are not enough words to express my love for this photo.
HOW'S THE FLEET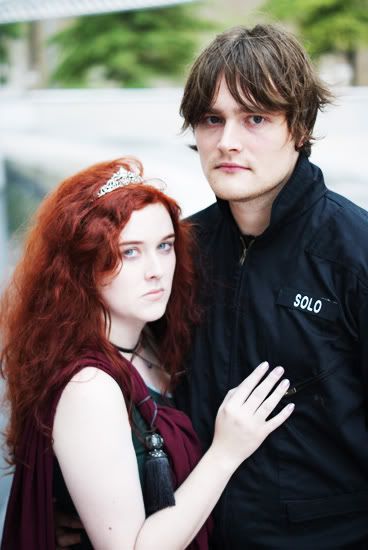 I like how - basically - wrecked we look here. Thanks to it being Monday after a weekend of going crazy and standing out in the rain and wind for an hour or so and being super tired, we look pretty much like we're supposed to TIRED QUEEN MOTHER SICK OF THIS SHIT and I'M NOT GOING TO THE DARK SIDE OR STAYING UP DREAMING ABOUT THE GOOD OF THE GALAXY LOL WHO IS THIS CAEDUS FELLOW--
THEN THE DAY CONTINUED~! And we move back to my ghetto photo skills. XD
We (Natalie, Nate and I) went back inside -- everyone else had already gone before the weather decided to tool around -- and the three of us bolted through the pouring rain back into the Hyatt and headed to the Walk of Fame. This is where Natalie forced me to hug Misha Collins and get Jim Beaver's autograph (THANK YOU AGAIN BB~ <333)!
Monday afternoon was basically a haze. Sitting around the room, kind of packing. We were gonna meet up with Natalie and some others for dinner at Hard Rock but I had
damn homework
to finish. HOMEWORK AT DRAGON*COOOOONNNNN. :| So Nate, Ashley, Sara, John, Kevin and I headed to the Marriott and ate at High Velocity once I finished talking to Nate's laptop about how much I hate homework. The walk back to the room on Monday night is always the best.
Because of the empty walkway. And the fact that you can stop in it and do whatever you want.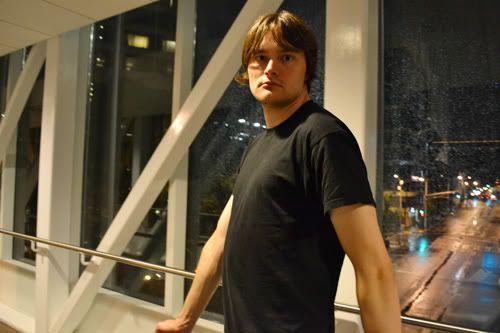 Like pose.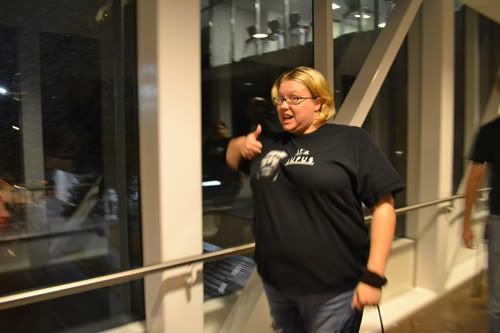 Or get super excited.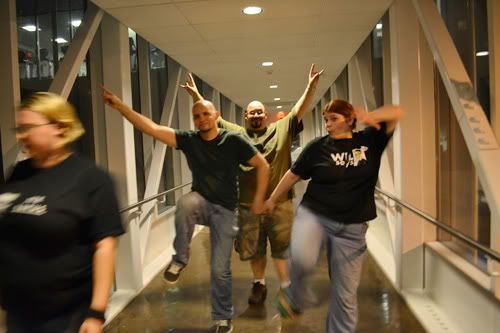 OR JUST ACT A FOOL. XD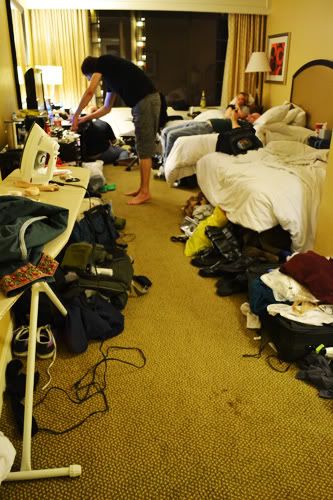 Take a look at this shit mess, lololol. This is what happens in a room full of costumers who all together have about 20 costumes and an assload of makeup and shoes and props and EVERYTHING. If I didn't know that stain on the carpet was there when we arrived, I probably would've guessed it was fake blood. You know us.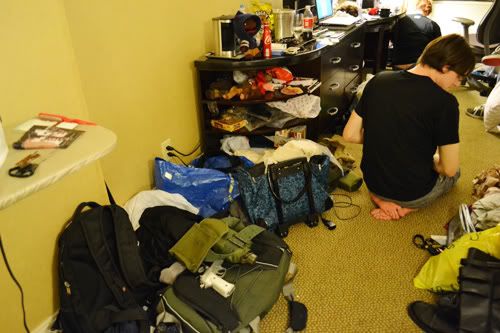 So we packed.
And passed out. And then left Tuesday morning. As Nate and I were pulling out of the Hilton parking garage, I called the Hilton and booked the room for next year.
THEN WE WERE ON OUR WAY HOME. <3
Next will be the post will all the links to the other recaps in it, along with the tentative 2012 costume lineup, lololol. 287 DAYS, PEOPLE! XDDD