So I have characters that I have, what you would call, shipped. I have OTPs. Jacen/Tenel Ka, Scott/Lisey, Zidane/Garnet, I could go on. I know these shipping wars go on a lot with TV shows and while I've liked couples on tv shows I watch, I have never felt so strongly as I do for this one. I DON'T KNOW WHY. I CAN'T HELP IT.
Nate and I were in the middle of watching an episode of The Mentalist the other day. Season 2. And Lisbon and Jane were trapped in a shipping container that goes on the back of a truck. There was a little window where there was a slight breeze and
the way he pulled her over to it
- that exact moment was when I realized how much I was subconsciously shipping Teresa Lisbon and Patrick Jane. Then they had the conversation about him saving her and OH MY GOODNESS.

dajkjs;djfksdjf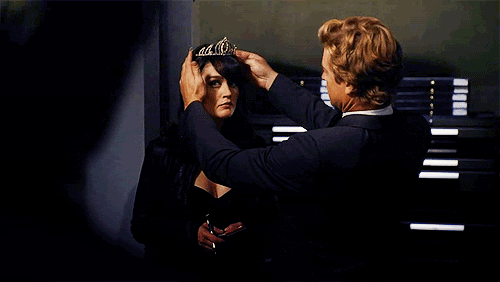 This is squee.
Normally I don't watch LOL CRIMECOP SHOWS. But I've always loved Robin Tunney (LOOOOOOOVE) since I was a tyke watching The Craft, haha~ I figured I'd give this show a shot. Ended up liking the storyline and all the characters (I freakin' love
Kimball Cho
so hard, it hurts) and apparently I've gained a ship.
(JANE GOT HER A PONY FOR HER BIRTHDAY.)

they are so pretytydifuusdhfjdksdf.
I need to pass out. I'M SORRY I had to gush first though. I had to get it out of my system.
THAT FEELING WHEN YOU GET A NEW SHIP.